Why was NWSA Established?
The National Wireless Safety Alliance (NWSA) is a national certification organization devoted to offering certification programs compliant with the certification industry's most rigorous accreditation requirements. Through a standardized certification process, NWSA provides a greater degree of confidence to the industry that an employee who is trained in Massachusetts and an employee trained in California are qualified to perform the scope of work required of them. Telecommunication workers, regardless of their training pathway, will be required to take a standardized NWSA written exam via computer-based testing (CBT) and/or a field-based practical exam to achieve certification. An NWSA certification card will be a source of pride for telecommunications workers and will ultimately raise the bar on safety and quality.
How much will it cost to take an NWSA Examination?
Please visit the exam fees page for a breakdown of all exam fees.
Where can candidates test?
The written exam must be taken via online remote proctoring (ORP). The candidate will be provided with their preliminary score report at the conclusion of the exam. The practical examination must be administered by an NWSA-credentialed Practical Exam Proctor at an NWSA approved practical test site. The proctors and test sites are listed here.
How will the NWSA certification Process Work?
To learn around the process of becoming certified, visit the Get Certified page which walks the candidate through the steps to certification.
Are NWSA Certification Programs Accredited?
Yes. NWSA has earned accreditation for the Telecommunications Tower Technician level 1 and 2 Certifications through the ANSI National Accreditation Board (ANAB) to the ISO 17024 standard, which is the highest level of accreditation available in the marketplace for bodies operating certification of personnel.
Does NWSA offer training?
No, NWSA does NOT train. Many believe that NWSA is conducting training or standardizing training, it is NOT. The NWSA is a telecommunications worker certification organization. The training pathway that takes place prior to taking the standardized NWSA certification exams can occur from within a company's internal training program, a private training company, an educational institution, an apprenticeship program, or even self-study.
Who is involved with NWSA?
The National Wireless Safety Alliance, (NWSA), a 501(c)6 non-profit organization was established as a by-product of the Wireless Industry Safety Task Force. The Wireless Industry Safety Task Force was a collaborative effort by a diverse group of industry stakeholders representing wireless carriers, tower owners/vertical realtors, OEM's, turn-key/construction management firms, contractor companies, public safety entities, tower climbers and industry associations.
Who will benefit from NWSA?
The NWSA certification examinations are aimed at developing a safer, more knowledgeable industry workforce through the NWSA telecommunications worker certification process. The philosophy is that if the workers' knowledge and skills are improved, the skills of the workforce, as a whole, will rise within the industry.
How were the NWSA exams created?
NWSA has entered into a partnership with NCCCO for certification program development and administration services. A key component of the partnership involves NCCCO's professional consulting assistance in further developing NWSA's various certification programs in alignment with the certification industry's most rigorous accreditation requirements. That partnership, coupled with industry subject matter experts from varying sectors of the telecommunications industry, have volunteered their time and expertise to create and maintain NWSA certification exams.
Who is NCCCO?
The National Commission for the Certification of Crane Operators (NCCCO) was formed in 1995 as a non-profit organization that provides ANSI accredited certification offerings to workers who utilize cranes in the construction trades and other general industries. NCCCO has a successful track record of providing national certification services for more than 20 years. The mission of NCCCO is to develop effective performance standards for those who work in and around cranes; provide fair, valid, and reliable assessments of their knowledge and skill; and act as an authoritative industry resource of related information.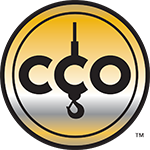 What is the governance structure of NWSA?
A Board of Governors representing a broad cross-section of industry stakeholders has been selected to provide oversight for the organization. The Board of Governors are tasked with the duty of making policy and overseeing the activities of the NWSA Exam Management Committees. View the NWSA Board of Governors roster listing.
NWSA Committees, (Appeals, Communications, Ethics and Discipline, Exam Management) consist of experienced industry subject matter experts and volunteers and have been tasked with administering the various committee functions of the NWSA.
All of these governing bodies ultimately report to the NWSA Board of Directors, who have overall authority and responsibility for the strategic plan of NWSA and its sustainability and growth.
What certification programs will be available through NWSA?
NWSA plans to offer a variety of certifications based on defined categories of technicians and workers within the industry
In November of 2015, the NWSA formally launched the co-branded NCCCO-NWSA Signalperson and Rigger certification programs.
In December of 2016, the Telecommunications Tower Technician I (TTT-1) and Telecommunications Tower Technician 2 (TTT-2) certification programs were launched.
In January of 2018, The Antenna & Line Specialty (A&L) and Foreman (FOR) certification programs were launched.
For a full description of each program and the hierarchy of certifications, please visit the Learn About Our Certifications page.
How can I contact a representative from NWSA with questions about the certification process?
NWSA representatives are available Monday – Friday during normal business hours to assist you with your questions pertaining to the organization's certification process. To contact a NWSA representative, please call (703) 459-9211 or email nwsa@nws-a.org.